2015-01-27 Posted in: dizmo, events
SRF uses dizmo to visualize poll results on their "Programm-Show Talente 2015"
SRF, the Swiss broadcasting company and Publisuisse have hosted Programm-Show Talente 2015, in which dizmo was used to visualize vote results.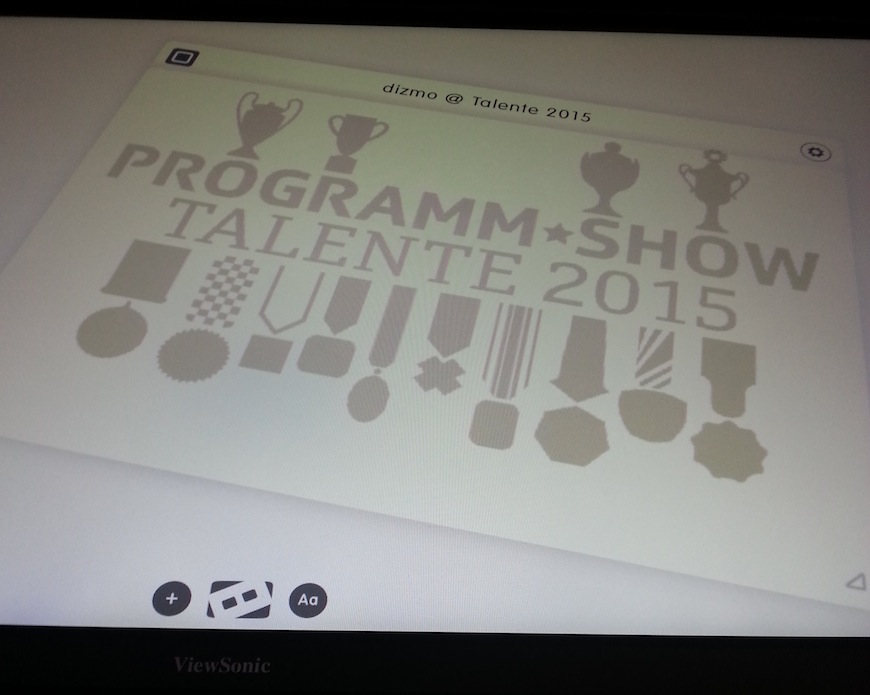 Dizmo at Programm-Show Talente 2015.
On stage, two big screens on either side and one transparent screen in the middle were setup on which dizmo was running. The transparent screen in the middle was used to introduce and explain the polls. The results were represented in red and green circles; the more votes a poll got, the bigger the circle. The show moderator (renowned Mona Vetsch, @mona_vetsch) then could just push the circle on one or the other of the side screens. Directing and visualizing the polls while the votes came in was done in the control room.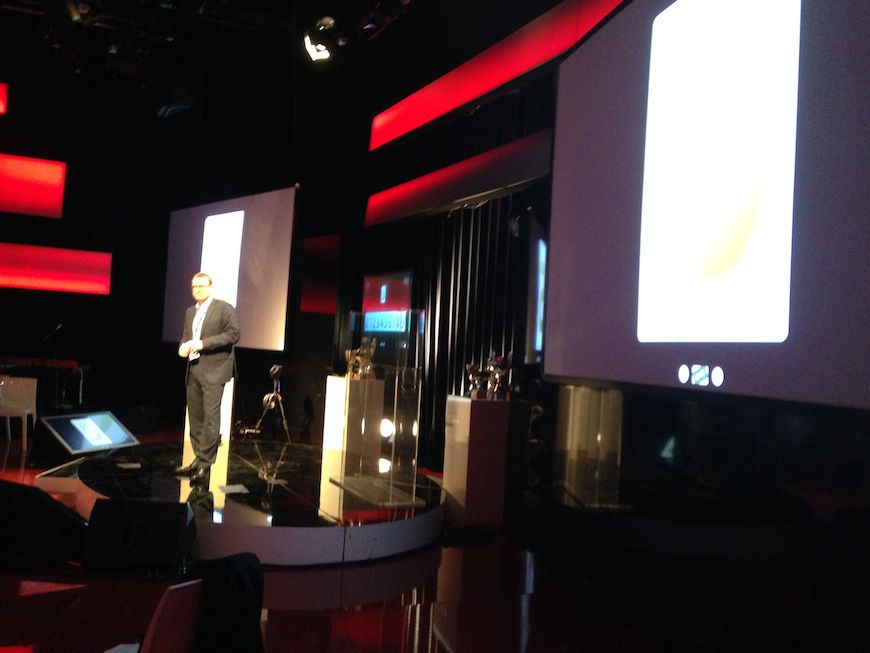 Visualize poll results with dizmo.
This show used four dizmos: A control room dizmo, a live dizmo displaying and sharing the poll with its results on three screens, a Talentlist and Wordle dizmo. As the theme of this show was talents, the participants had to describe their talents when they confirmed their invitation. The Talentlist and Wordle dizmo was then used to display the talents in a list and in a word cloud. The bigger the word in the word cloud, the more participants had this particular talent and it seemed that a lot could organize and cook.
For us, this was a very exciting experience. We saw firsthand how a show is being hosted, directed and recorded. The direction was super precise – in the words of a developer "pixel perfect".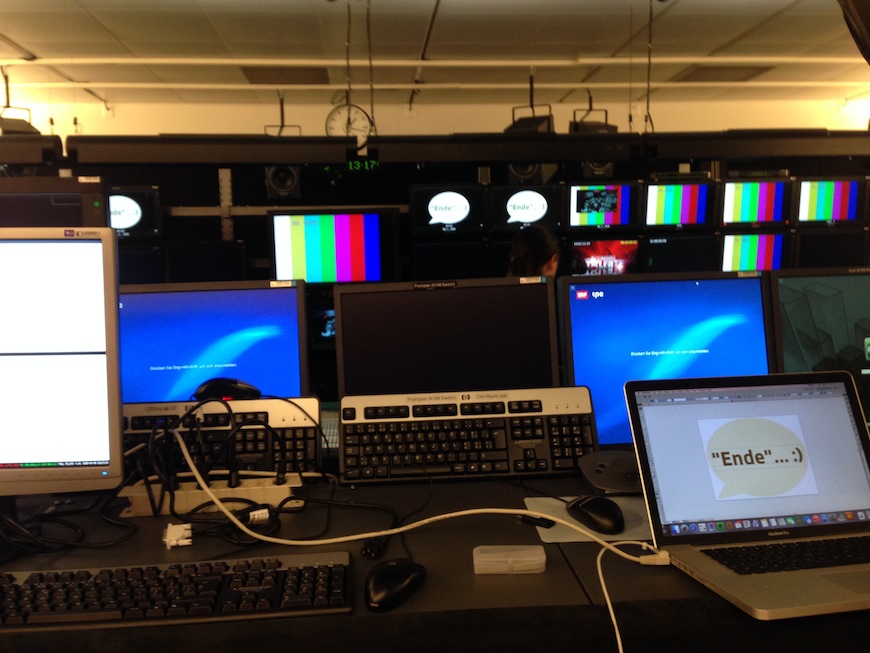 SRF control room.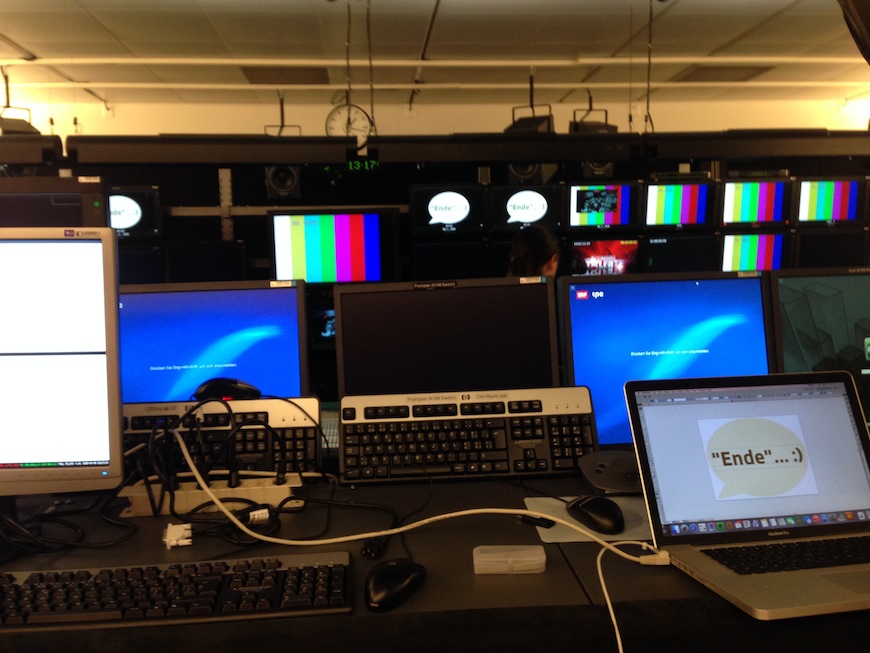 SRF control room.
Setting up the transparent screen to visualize the vote results.