2015-05-12 Posted in: developers, dizmo, dizmonks
Linux User and Developer Magazine features a tutorial with dizmo
We are proud to announce that the Linux User and Developer Magazine has written a tutorial using dizmo. The tutorial is featured in print issue 152 and shows how to monitor the temperature of a Raspberry Pi CPU when it is set up as the brain for the Internet of Things at home or office.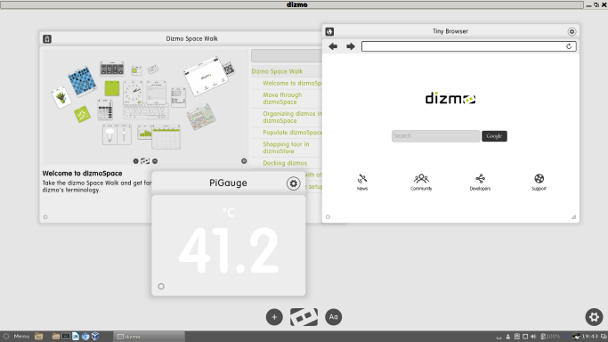 ©Linux User and Developer Magazine
Unfortunately, there was a small mistake in the printed edition. The locations to download the relevant files for this tutorial have not being added. You can however read the updated tutorial here: Monitor CPU temperature with Dizmo.
If we have piqued your interest and you would like to learn more about developing dizmos, check out How to write your own chat dizmo with socket.io and How to write a moon phase display dizmo with Ajax and webservices.