2019-11-11 Posted in: dizmo, the future of work
Becoming data-driven: Why you should embrace citizen integrators
By 2021, at least 50% of large organizations will have incorporated capabilities for non-technical people to integrate data and applications into their strategic integration infrastructure. The development towards extensive inclusion of citizen integrators into companies' efforts to become data-driven was reported by Gartner in 2018. However, the movement is more groundbreaking than the research suggests.
Who is the
citizen integrator
?
The citizen integrator does not have a background in programming. They might not even think of what they are doing in terms of integration. Instead, they think of it as connecting data sources or automating how applications work together. Also, as children increasingly learn visual programming before they reach double digits, it is quite easy to imagine a future where any user can do integration work themselves for simple tasks.
A new paradigm is championing this development: The low-code/no-code reformation. Low-code/no-code development platforms are available for a multitude of domains already – and are especially common in web development. For example, the chance is that you already know of some services that let private individuals use drag-and-drop components to build a personal website – a typical no-code service.
Meanwhile, low-code is more likely to be utilized by people with some technical background. They typically require some technical knowledge, but automate some parts and do not require hand coding.
The low-code/no-code offerings also power self-service technology that is quickly moving into the enterprise environment. Many businesses today see the number of applications in use is growing fast.
Hence, an increasing number of platforms that empower everyday business users, i.e., citizen integrators, to connect and orchestrate applications have followed. Why? Because IT teams can spend 60% of their time just keeping current systems working and supporting users all over the organization, instead of acting as a center of innovation and expertise.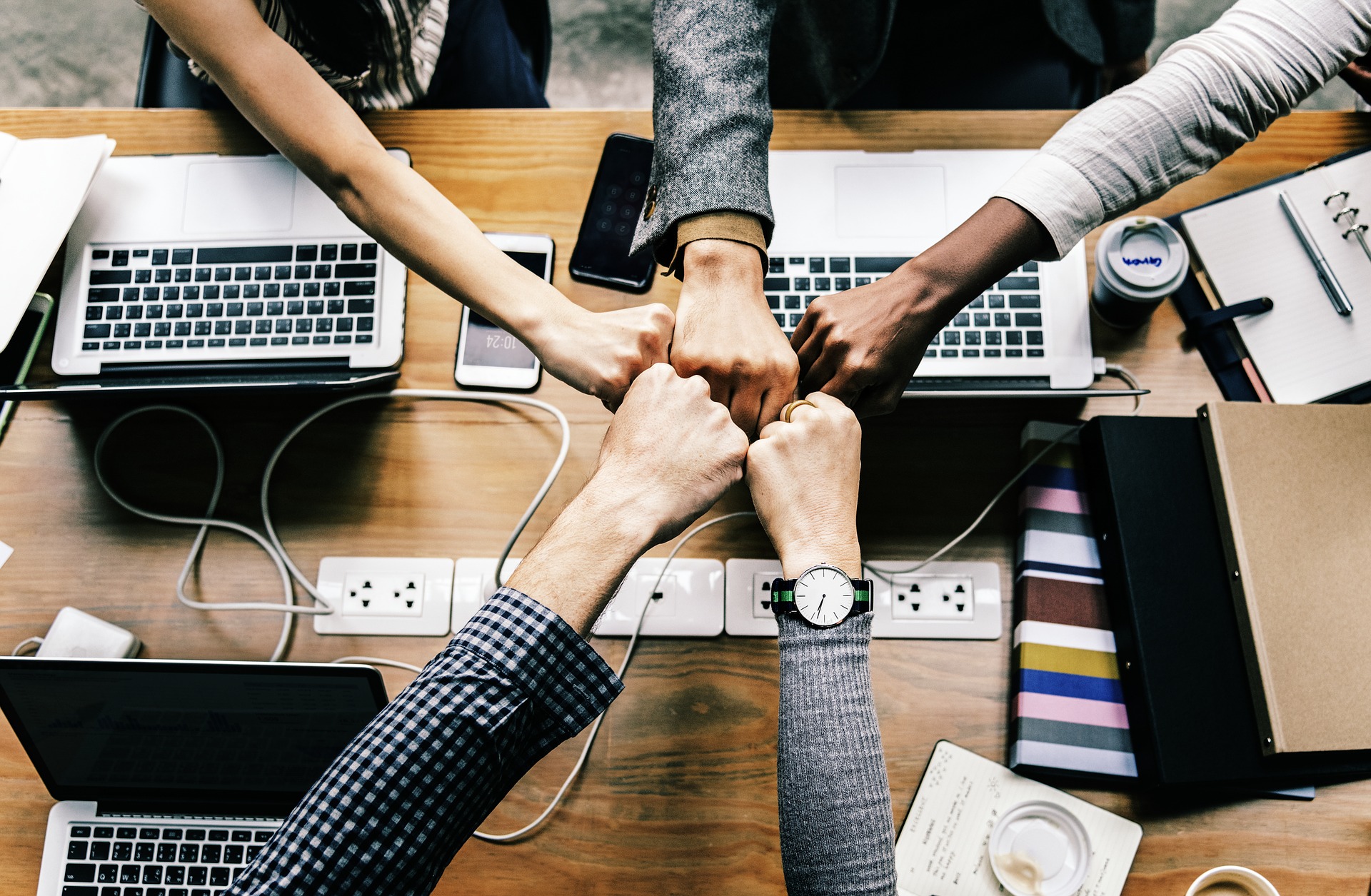 The benefits of embracing citizen integrators
So, self-service systems reduce dependencies across organizations and empower business domain specialists without technical expertise. It places integration tasks in the hands of the users that know what data resources exist, the integrations they need, and the questions they want to ask.
In short, citizen integrators are crucial to establishing a data-driven organizational culture.
The results of a successful implementation? Take Vodafone as an example. The result was a staggering 75% improvement on time-to-market when they implemented a new self-service platform that allows business users to create integration solutions without support from IT.
Citizen integrators as industry challengers
Vodafone succeeded in improving their time to market. However, it was because the IT team, when under high pressure to deliver new solution capabilities, decided to champion their business users. Yet, changing an organization to embrace its citizen integrators is not without its challenges. Several groups meet citizen integrators with fear.
For example, Gartner suggests that application leaders may have to re-evaluate their practices, as citizen integrators lack technical insight. Citizen integrators might not, for example, differentiate integrating data and applications. Few people want to "dumb-down" their work or feel redundant. 
Jason Bloomberg suggests something similar: Coders that want to code (and there is a good amount of them) do not want to lose credibility. As a group with much pride in its profession, it may not be easy for the IT crowd to step in and champion citizen integrators.
Furthermore, the ecosystem of integrators who might lose ground in their area of expertise, and consultants that are likely to lose billable hours, are also not welcoming the low-code/no-code movement with open arms.
Cultural shocks – Practical difficulties in implementation
Unsurprisingly, the cultural clashes theorized by Garter and Bloomberg have been noted in practice. Namely, in organizations implementing analytics platforms for Industry 4.0. Researcher Cristoph Gröger notes disharmonies that arise in interdisciplinary analytics teams, especially between business domain specialists and data scientists.
However, the research notes structural differences rather than fear of losing, for example, prestige in your job role. Such differences may be terminologies, educational backgrounds, or knowledge of machine learning and AI.
The results of the cultural differences between departments are inefficiencies — for example, inappropriate analytics results when business domain specialists judge results produced by data scientists. Another issue is difficulty in identifying collaborative use cases, and a halting pace towards being data-driven.
How to integrate citizen integrators
Bottom line, one challenge that citizen integrators will face is acceptance from IT professionals. However, to fully move on to new levels of data-driven organizational culture, companies will have to help break down existing cultural barriers between departments. 
Similarly, to speed up the development of a data-driven culture, Gröger proposes that business domain specialists need to be empowered with better knowledge of advanced analytics knowledge, to complement expert data scientists.
What does that empowerment look like? It could take the shape of domain-specific and reusable self-service tools that combine business intelligence, data visualization, and graphical data mining. Likely, it also involves a bit of in-person training.
Conclusion
The benefits of a citizen-first approach are many. From faster time-to-market to being able to allocate innovation-processes more freely to IT departments or business users. However, companies face troubles in their efforts. Practical learnings show that building a supportive environment for citizen integrators is a critical point for their success.
The citizen-first approach is penetrating the market. Firms should urgently look into championing their business users and build a cohesive data-driven culture.