2014-11-24 Posted in: dizmo, events
SRG SSR Hackdays
In the past September, SRG, the Swiss Broadcasting Corporation, held its first hackathon, the Hackdays, in Zurich. SRG provided the data and interfaces as a basis for the participants to develop and hack together projects and prototypes.
The time just flew by in a the open and cooperative atmosphere and the participants took the opportunity to try out dizmo.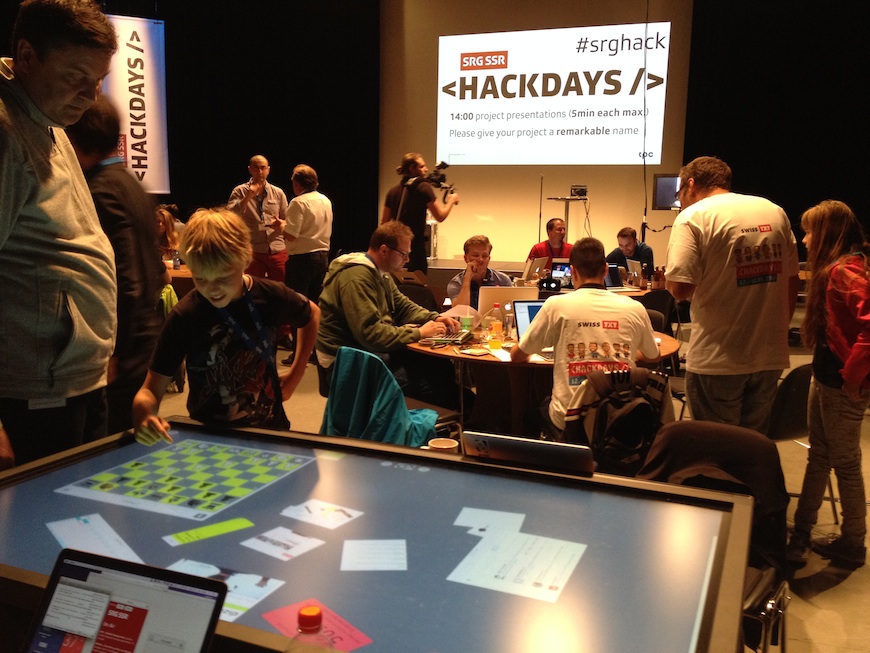 No one is too small to try out dizmo.
We were impressed by the projects and how the media presented the Hackdays along with the projects.
Our own Matthias Aebi built a radio dizmo with which a user can listen to the program "Echo der Zeit" and Markus Leutwyler created a TV guide. Below is the radio interview with Matthias (in Swiss German).