2014-11-12 Posted in: dizmo, events
IoT Hackathon at the MIT Media Lab
This year's Internet of Things conference took place at the MIT Media Lab in Cambridge, USA and kicked of with a hackathon on Friday 2nd October. The goal for a "hackathoner" was to create a project related to the Internet of Things within 24 hours.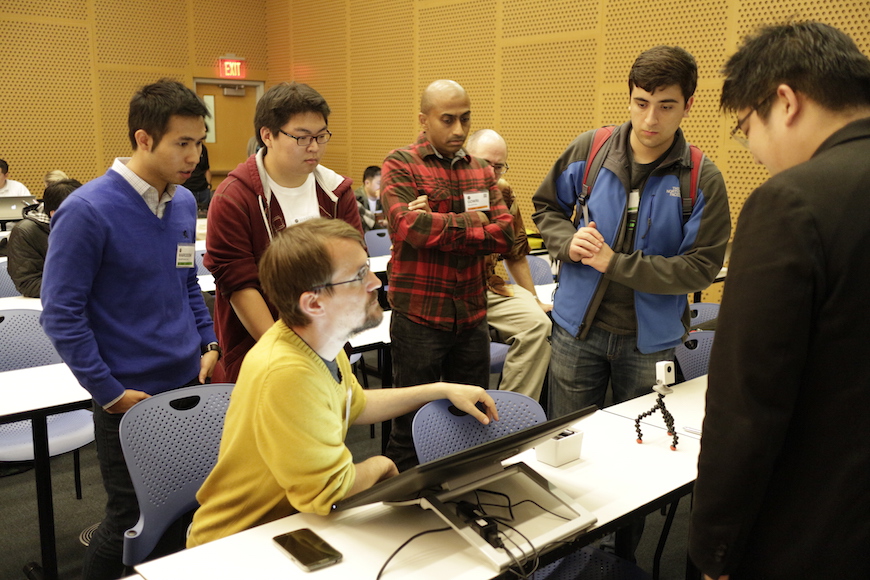 Markus providing advise and support. Copyright © 2014 IoT Conference.
Around 50 people hacked until Saturday 3rd October on 6 exciting projects in a relaxing atmosphere and inspiring environment at the MIT Media Lab. Dizmonks Michael Diener, Markus Leutwyler and Paul Hacker – nomen est omen! – provided advise and support to all the teams that used dizmo in their projects.
Our favorite project was Dizmotics. This project used dizmo technology to create an intuitive and touchable user interface for an existing home automation solution (www.iotsys.org).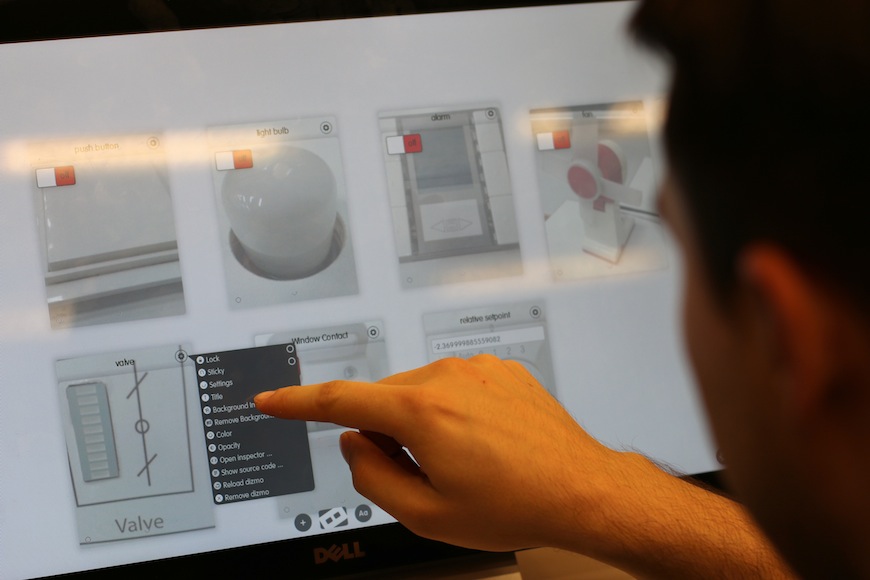 Dizmotics