2015-03-17 Posted in: dizmo, events
Dizmo joins the Construkt Festival with Swissnex India
At the end of February, Construkt, India's largest festival, was held in Bangalore. This year, over 3000 participants listened to over 160 speakers in over 100 sessions. Dizmo joined Construkt along with three other Swiss startups at the invitation of Swissnex India (visit their website).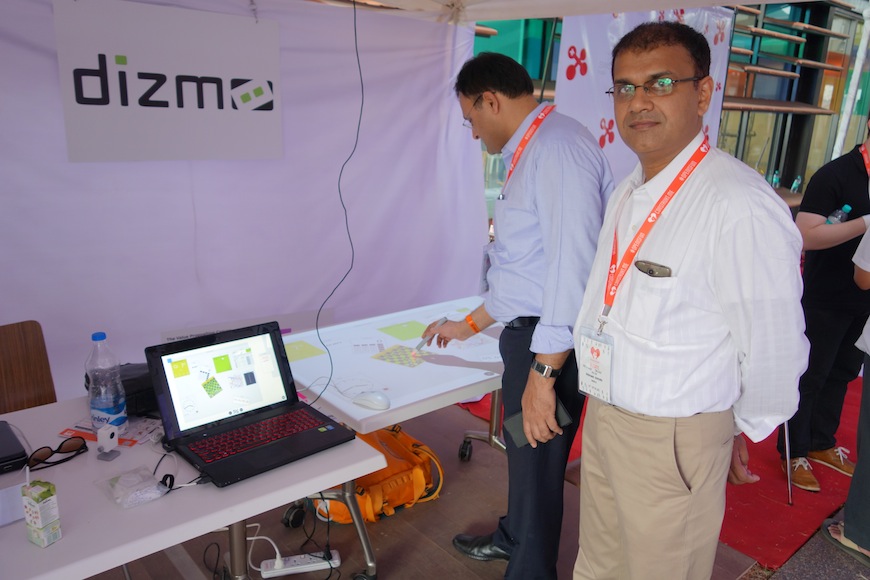 Milind and Rahul, Harbinger Group, playing with dizmo at our stand at Construkt.
Construkt was very impressive, we especially liked the fact, that it was a mixed crowed consisting not only of programmers, but of participants from all walks of life, like artists, designers, researchers and of course entrepreneurs.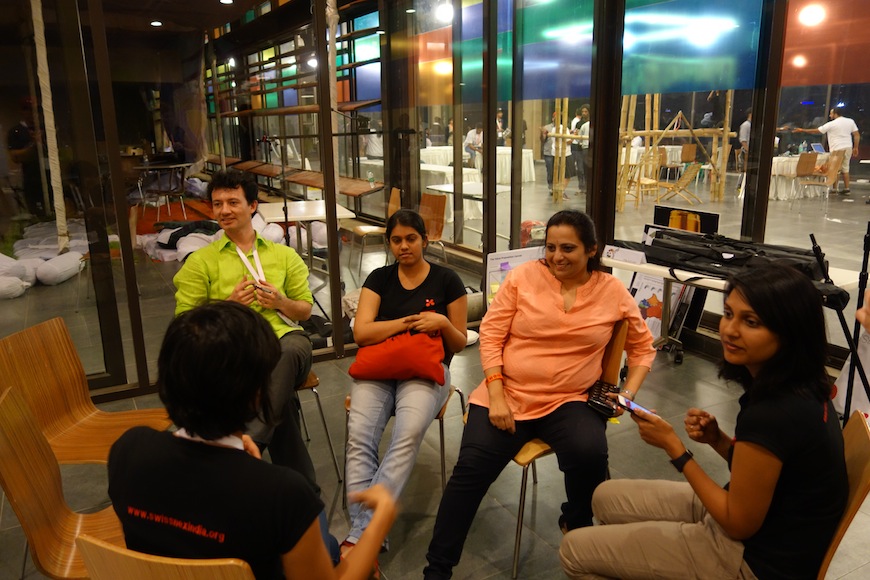 Davide, Smart Detection; Yashaswini, Sarita and Anju, Swissnex India.
Hence, the projects were as manifold as the crowd. We found most striking the project Pensieve by Homo Novus. Homo Novus is preparing to launch with Pensieve a new generation of touch screens, especially well suited for augmented class rooms or augmented shopping.
After Construct, we installed an interactive wall at the premises of swissnex India in Bangalore. The setup looks like the one at Construkt: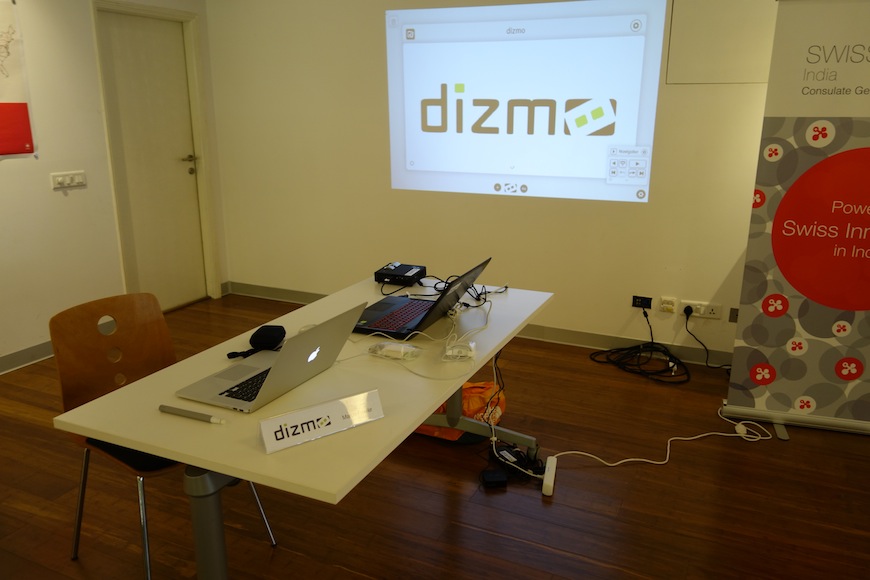 Interactive wall setup.