2014-12-12 Posted in: dizmo, events
Dizmo joins RobotsConf 2014 as official sponsor
This year, dizmo participated at the RobotsConf as official sponsor. Although the conference is called RobotsConf, it is not just about robots, but it is far more comprehensive and covers also subjects like the Internet of Things or even fashion – anything that is touched by the Maker Movement.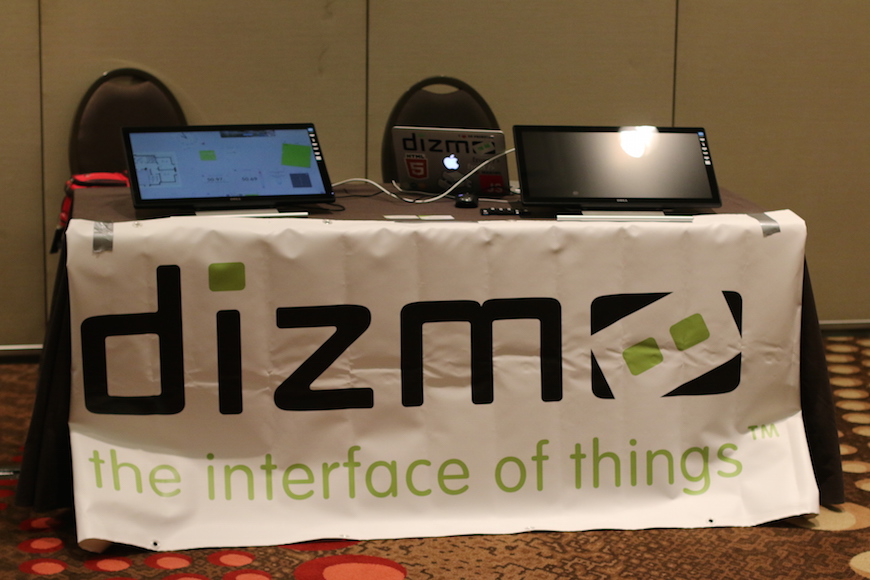 Dizmo's booth at the RobotsConf.
At the start of the RobotConf, each participant received a bag stuffed full of goodies such as a tool set, an Electric Imp, a Sumobot Jr. and much more. All these goodies inspired a wide variety of projects. We were impressed by the first Sumobot Jr. "boat" that was built by a 12-year-old boy who came with his father all the way from Australia. The Sumobots Jr. were enhanced and tuned up, because as the name aptly suggest, the bots would compete in throwing, pushing or by any other means their adversary from a table.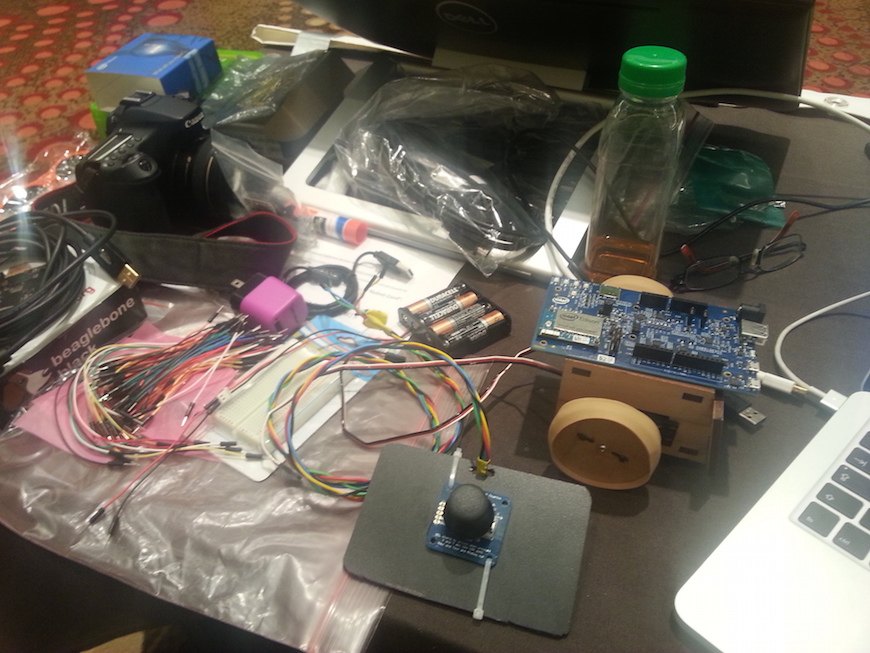 We could not wait to open our goodies bag.
The basic Sumobot Jr. is impressive on its own. The entry cost to building your own bot can be quite high, but the Sumobot JR can be built for around $50 and that is including the cost of the Arduino. The material of the main part is actually wood or polystyrene which is then lasercut into form. We encourage you to put together your own Sumobot Jr. If you do not have a lasercutter, drop by at a FabLab or Hackerspace near you. In Switzerland, you can check out fablab.ch.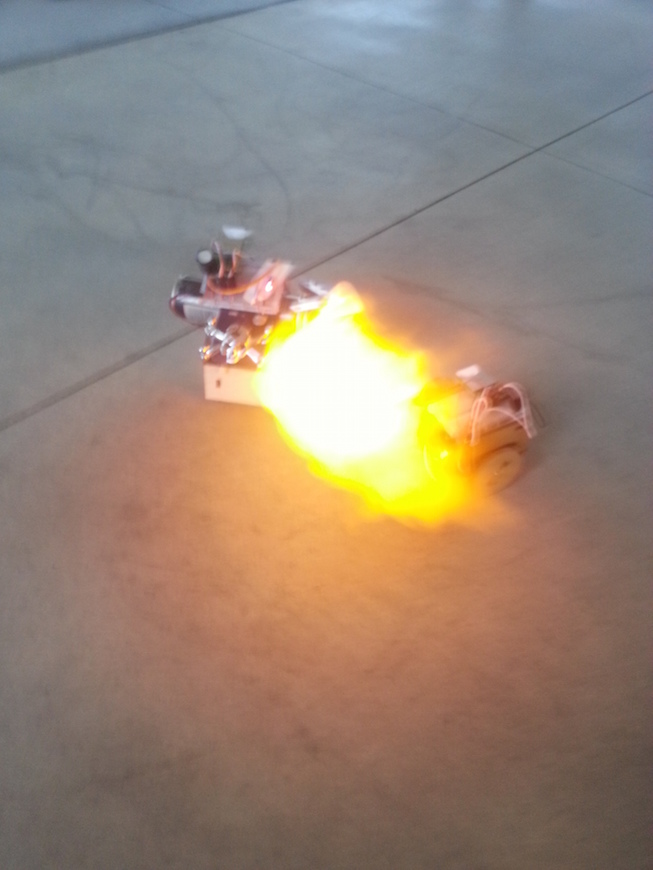 Winning a Sumobot contest by all means.