2015-08-10 Posted in: awards, dizmo, integration on the surface
Dizmo awarded Red Dot Award
We're delighted to announce that dizmo Inc. has won a prestigious Red Dot Design Award 2015, for Interface Design in the Communication category.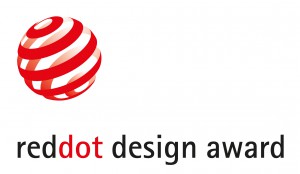 The Red Dot Awards celebrate the best in design and business at an international level with a panel of 27 judges looking at product design, communication design and design concepts over a three-day long session to examine and evaluate submissions.
Previous winners of the award include Apple, Blackberry, Lenovo and Porsche.
"We are delighted and honoured to be presented with an award of this calibre. Dizmo breaks the boundaries of user interfaces, solving a key pain point for consumers accessing information through applications and programs that exist in silos. Instead of users having to adapt to software, dizmo can be moulded and shaped for the users' personal preferences and needs", our founder and CEO Matthias Aebi, says. "Our team of developers and designers are continually innovating and evolving the software to deliver an interface that seamlessly and effortlessly becomes part of daily life in the age of the IoT and beyond."
Founder & CEO of the Red Dot Award Professor Dr Peter Zec commented on the Awards announcement: "The creative industries are experiencing a period of growth. Our jury has confirmed a new record number of entries and a noticeable increase in quality. Their achievements have shown that the winners can go beyond industry standards."
Competition winners will be celebrated at the awards Gala at the Konzerthaus, Berlin November 6th 2015. We're looking forward to celebrating with you!