2018-11-04 Posted in: dizmo, events, partners
Dizmo at GITEX Technology Week 2018
GITEX brandishes itself and the biggest and boldest tech show in the MENA region and with 4000 exhibitors, across 24 industries, 100k+ visitors and 24 dedicated exhibitor zones panning artificial intelligence, smart home, smart workplace, future transportation, blockchain and many more cutting-edge techs. It truly is a little breath-taking and certainly pretty difficult to argue against that branding.
At the bold frontier of all that, Etisalat pulled seamlessly together 42 truly innovative technologies into the largest booth of the event. Through the sheen of underfoot glass and overhead images of floating into Mars came flying cars, an autonomous vehicle called Robomart that actually brought your grocery store to you, and the likes of "Malcolm" – an unnervingly life-life Neanderthal robot in a suit who talked to you. In the center in the image below is the red Rinspeed concept car: an urban mobility solution for the smart city that is, effectively, split into two pieces: the genericised chassis and your 1:1 personalised user experience top half that you just slot on top and take off for a ride.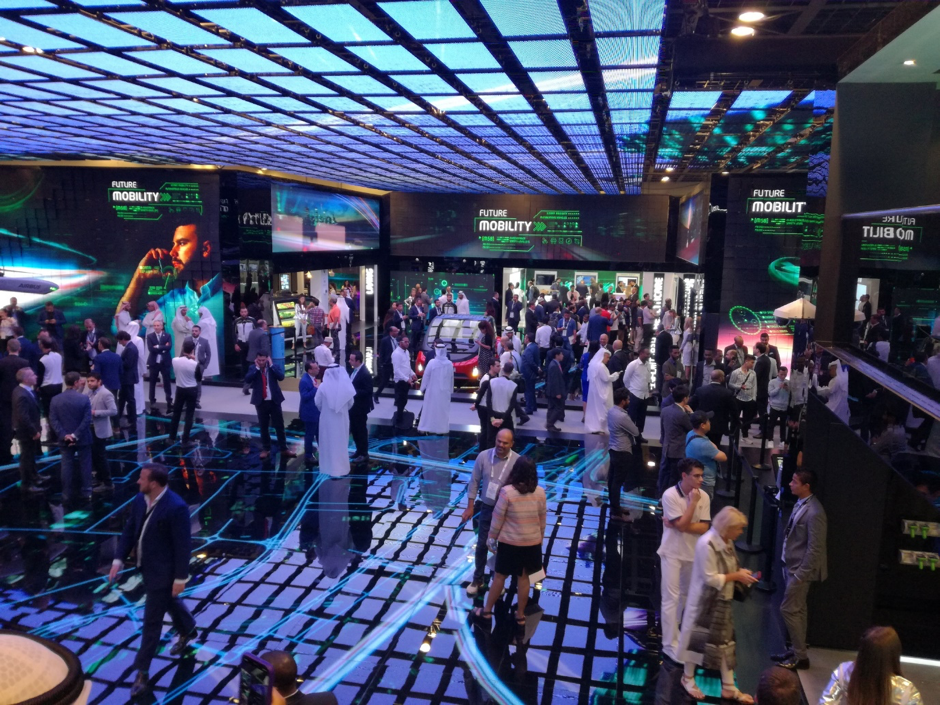 Around all of this were a series of showcases, each a digital journey into what the future holds for us when we walk into the connected retail store, the immersive classroom or digitally transformed industry. In the Smart Living area, dizmo – via our technology partnership with trusted Etisalat partner, DVM – was invited to bring to life the Smart Living area on the condition that 'it is different from all those remote-control home automation demos that we've seen before'.
Smart Living on steroids #GITEXTechnologyWeek with our partner @dizmos pic.twitter.com/0ORDQ5OBNF

— DVM IoT Solutions (@dvmtechnology) October 15, 2018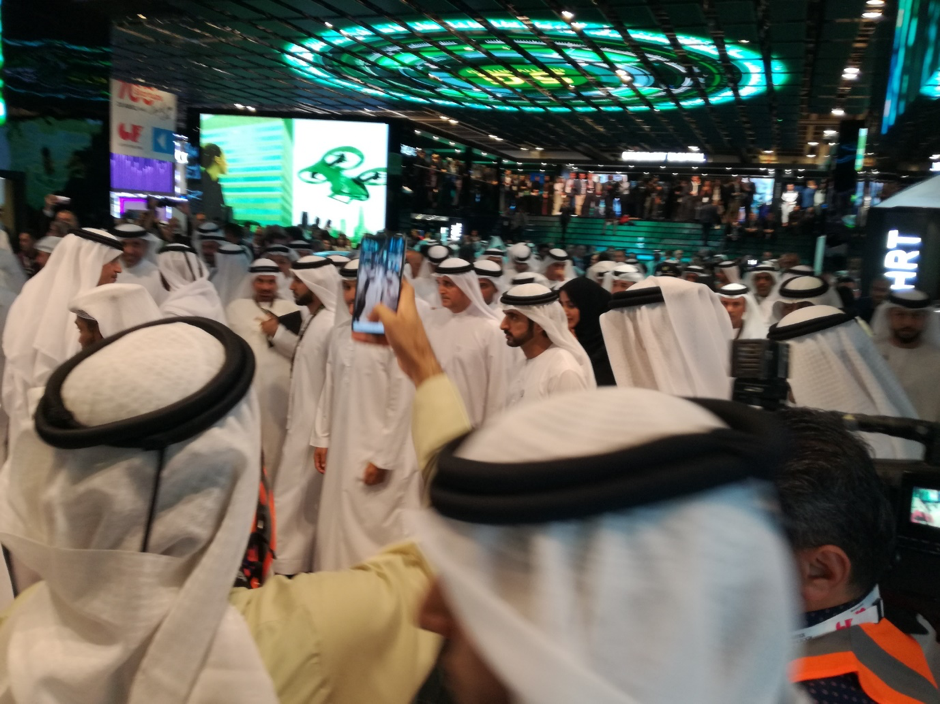 We got incredible feedback from, really, all levels of influence – the Prime Minister's office, Ministry of Health (who have tested, unsuccessfully, a number of smart home platforms for their assisted living initiatives), the Ministry of Housing, Ministry of Interior, and the VVIPs and the highest echelons of Etisalat and major "others" – and in the process learned that our Smart Living Reinvented concept is definitively ground-breaking.
After all, if you're going to win mainstream market adoption in the smart home segment, it has to be more compelling than the device automation offerings that we have seen to date.
Hold that thought. We just wanted to share with you a couple of thought-provoking comments we received:
"Dynamic logic flows created by docking is brilliant", Head of Smart Home strategies a major Gulf-based telco.
***
"Pure Home Automation has failed", board member of a major Gulf-based telco.
***
"I never knew dizmo was so fast to set up", Arda Aksaray, Founder at DVM.
Stay tuned! More to come!