2018-12-31 Posted in: dizmo
2018 – What a year!
The last days of the year are always a good time to reflect on the past year and prepare for the next. 2018 was full of inspiring partnerships, awards and events.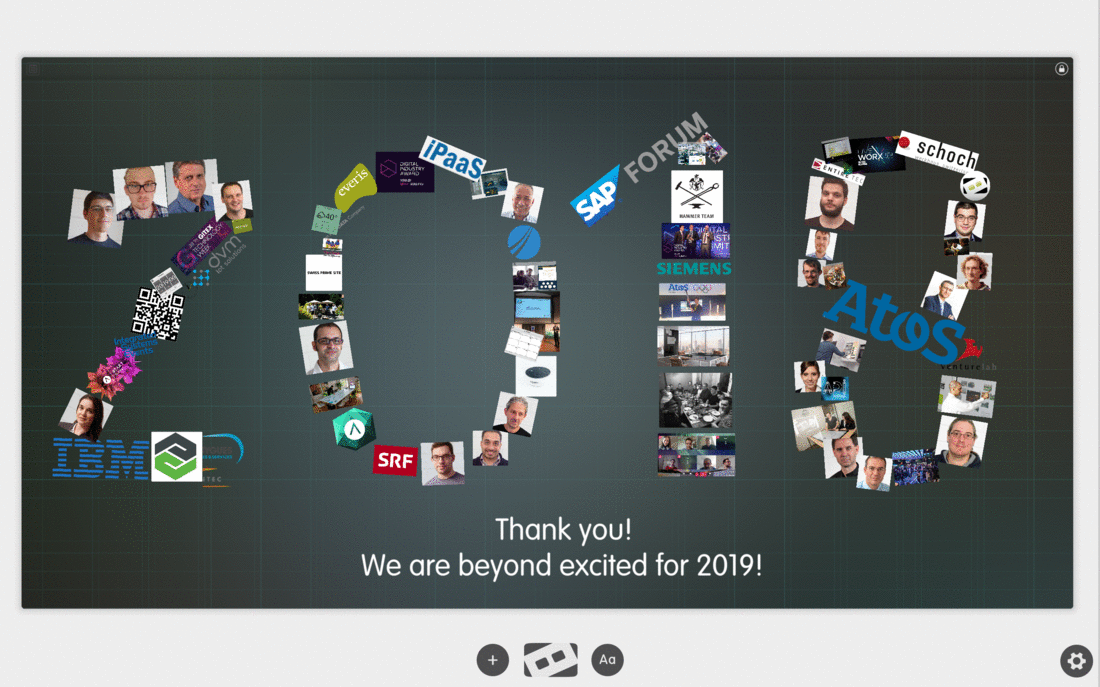 We had the great pleasure to showcase dizmo with partners like PTC, everis, Veriset or DvM IoT Solutions. We won the Digital Industry Award by Atos and Siemens and participated in many inspiring events such as GITEX Technology Week, START Hack, Swissbau, SAPForum and many more!
Thank you 2018 and a big shout out to all our dear partners and dizmo friends, we can't wait welcoming 2019 with all of you!