2014-08-12 Posted in: dizmo
Credits
So many supporters have contributed and inspired us with their ideas, questions and appreciation and confirmed that we are on the right track to fullfil our mission and bring the future to your fingertips!
Whether the contributions were large or small, our gratitude is due to all our contributors. This is also why we created this digital hall of fame to never forget where all this has started and who believed in us from the very beginning. Thanks again from the bottom of our hearts!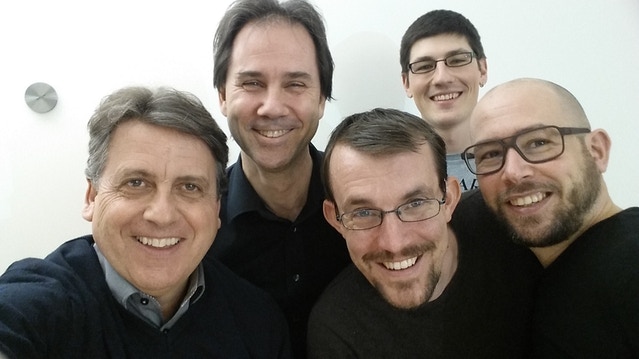 Hall of fame
Aaron
Abdulla Al-Taweel
Abdur Rahman
Adam Hill
Adam Lichtl
Adam Saltiel
Adri Pols
Adrian
Aebi Hermann
Alain Leclerc von Bonin
Alain Stamberger
Alan D Bartlett
Alan Schwegler
Alberto Bustillos
Aleksander Lyngstad
Alexandre Stopnicki
Alexandru Nedel
Alexi
Aliabbas Gulamhusein
Allen
Alphus
Althea Champagnie
Alvin Wu
Amir sheikholeslami
Amos Ang
Andreas Danzebrink
Andreas Goeldi
Andreas Stricker
Andreas Von Gunten
AndreasH
Andrew Gonzales
Andrew Konstantaras
Andrew Millard
Andrew Seklir & Tim Kinzy
André Zimmermann
Andy Liyanage
Anna Hui Crawley
Ariel Luedi
Arnd Layer
Aurore Sevestre
Avinash Dabir
Avinash Magdum
Axel Kirchhoff
Bdufresne
Beat Glogger
Bernhard Roth
Bill Ang Siow Chen
Bjoern Greiff
Brad Magri-Olson
Brandon Kelliher
Brian Haslett
Brian Ramirez
Brian Timothy
Bryson Hair
Buetler Hans-Joerg
Cam Isaac
Cameron Owen
Camilla Cerrina Feroni
Carsten Priebisch
Catherine Rigod Halprin
Catherine Rudolf Stirnemann
Cella Tech
Chad Arel
Chantal Läng
Charl Wentzel
Chaz MacC
Chis Boring
Chris Bochsler
Chris Cruse
Chris Jordan
Chris Thompson
Christian
Christian Fehrlin
Christian Huggenberg
Christian Moser
Christina Lim
Christof Meili
Christoph Suter
Christophe Le Quellec
Christopher Shyers
Chye Yong Hock
Cindy Cloud
Claudia Celati
Cliffton B Hillmann
Colin Mattholie
Colt Majkrzak
Craig Dunn
Craig Spencer
Craig Wasilchak
Craig White
Culex Preisig
Curimou
Daisaku Uehara
Damian Troselj
Daniel Baise
Daniel Boos
Daniel Colussi
Daniel Friedli
Daniel Goldberg
Daniel Woltering
Darrell Jordan
Darrell Thompson
Darren
David Florin
David Hutschenreuter
David Steinbrunner
David W Gray
Dennis Duesing
Derek
Devon Beckett
Devon Taylor
Dgmolyneaux
Dominik Deobald
Dominik Thomann
Dori Polotsky
Dr. Michael Noll-Hussong
Dregam
Duc Bui
Eckart Burgwedel
Eduardo Macias
Edwin Carr
Elisa Salas
Emmanuel Etrata
Eric Julio
Eric Liao
Eric Schwarzkopf
Eric Wallstedt
Eugenov Walski
Evan
Eyal
FA
Fabian Leuthold
Fabio Gramazio
Filippo Falleroni Bertoni
Flavio Trolese
Francesco Suelzu Distefano
Francis Perron
Frederick Rudolph
Funkyp
Furfarch
Garen
Geoffrey Michael Barrett
Gerald Linhofer
Graham Skidmore
Gregg Mc Hatton
Gregor Patorski
Gregory Golberg
Gryphius
Guido Romi
Guy Manchester
Hamed Giv Hashemi
Hans Groff
Hanspeter Hiltbrunner
Harry Ohlsen
Hasan Karahan
Hassan Waince
Hayden Cheek
Heather
Hector Lizarraga
Hiruki
Hitoshi Oest
Hussain Ali Alkhalaf
Ian Cameron
Inno Coach
J.C. Naumowicz
J.Tabu
JP Rangaswami
Jack Belcher
Jack Gartland
Jacob Shaw
Jacqueline Collier Jespersen
Jacqueline Harper
Jakkin Stewart
James
James Bergold
James Dellow
Jan Rottkamp
Jann Siller
Jay Mallari
Jean Courtemanche
Jean Moretti
Jedd Edit
Jeff Chan
Jeff Miller
Jeff Rutowski
Jellic Vandenreyken
Jens Wetterich
Jens-Christian Fischer
Jerome Fischer
Jessie Ochoa
Jialong Wu
Joep Rompen
Joerg
Joerg Eichenberger
John Marbut
John O'Nolan
John Pompa
John Stovall
John-Paul Smiley
Joi Ito
Jonas Kesselmeier
Jonathan Claman
Jonathan Cuevas
Jonathan Edgington
Jorge Reyes
Joshua
João Queiroz
Juerg Zoller
Junji Kuramoto
Justin Ing
Justin Kane
Jürg Wanner
Jürgen Strauss
Keith Strachan
Ken McAuliffe
Kevin
Kevin Buss
Kevin Hughes
Kevin Nechodom
Kevin Tan
Kevin Tubbs
Kiyotaka Tanaka
Kokobin
Kristian Kratzenstein
Kurt Foster
Kyle L. McGregor
Lance Paine
Laura
Liam Kelly
Lindsay Preston
Lisa W
Love Darling
Luca Zanier
Luka Štremfelj
LukasM
Léau-Mercier
MF Calub
Madison
Maki Mikkelson
Malviris
Manuel Dominguez
Marc Haas
Marc Rinderknecht
Marcel Meili
Marco Bertoldi
Marco Bilenchi
Marco Garza
Marco Superina
Marcos Garcia Pedraza
Marianne Haesloop
Mark Bloore
Mark Castoreno Jr
Mark Waldron
Markus Böniger
Markus Leutwyler
Markus Straessler
Marlo Corridor
Marshall Scholz
Martin Duerst
Martin Moellenbeck
Martin S. Seifert
Martin Springer
Martin Zimper
Martina
Mateo Abascal
Mateusz Jodkowski
Matt Conley
Matt Heltsley
Matthew Bergholt
Matthew Byrtus
Matthias
Maurice Oakes
Maurizio Fagiolo
Mauro Magnaghi
Mdhamiri a Nkemi
Micha
Michael Dermody
Michael Haussener
Michael Lehman
Michael Martorella
Michael McCloskey
Michael Morse
Michael Weiss
Michel Grandjean
Michelle_ch
Mihye An
Mikal Newton
Mike Grusell
Mircea Munteanu
Misael
Moin Uddin
Morebread
Mumonkan
Napoleonwong
Nathalie Magniez
Nicholas
Nick Flaherty
Nicole Bosshard
Nuno Menezes
Omar Mohammed Alriyami
Omar Niaz
Onil Maruri
Oskar Jarczyk
Osman EL-BABA
Pam Huling
Paolo Pipia
Pascal Lombardet
Pat Scullion
Patrick Haeusler
Patrick Heeb
Patrick Hofer
Patrick Linner
Paul
Paul Ammann
Paul Buchmeier
Paul Cimino
Paul Cockerton
Paul Davis
Paul Douglas Scott Jr.
Paul Kim
Paul Kremer
Paul Thomson
Pepe Lanz
Persi@ns
Peter Beale
Peter Carrero Provenzano
Peter Kreienbühl
Peter Preuss
Peter Rijsbergen
Philipp Engstler
Philipp Klaus
Philipp Leuenberger
Philipp Schroeder
Philipp Wilimzig
Phill Couzens
Phill Lawson-Shanks
Popovic Kruno
Primo
Prosper Filipe
R. Michael Rickey
Rainer Eschrich
Rainer Schönberner
Rakshith S Kumar
Ralph Ehlers
Raymond Nordin III
Rea Eggli
Reg
Reid Hanson
Renato Manetsch
Rene Brueckner
Ricardo Persona Gomes
Richard Johm Dana
Richard Leighton
Richard Pleyer
Ricki Seidman
Riverarp
Robert Fey
Roberto Maione
Roger N Wells
Rogé Nelson
Roland Diener
Roland Stirnemann
Rolf Bulk
Rolf Zahnd
Romain Gaasch
Rudy De Volder
Ruedi Zai
Ryan Williams
SK
Sabine Emad
Sam 2097
Sam Mueller
Samson Lui
Samuel Lovelace
Sandro Curcio
Sandro Ruberti
Sanjay Raja
Saulius B.
Scott Raven
Sean Kuyper
Sembian
Shawn Lockard
Sherrie Koh
Silvan Zurbruegg
Simon Huber
Simone Rapizzi
Skip Howard
Skip Lancaster
Sokhean Jonathan Ouk
Sophie Latrille
Spyramid
Stan Abe
StartUp Genesis
Stefan Deinboeck
Stefan Haefliger
Stefan Keller
Stephan Hodel
Stephan Kusters
Stephanie Davis
Stephannie Tucker
Stephen Williams
Stephen Winter
Steve Blum
Steve Jones
Steve Sutherland
Streng
Stuart Ayres
StudtRandD13
Tabea Guhl
Taku Awano
Tanya Silva
Tara Funneman
Tetsuro Miyatake
ThingMUSE
Thom Nealssohn
Thomas
Thomas Bertschinger
Thomas Frumkin
Thomas Gayet
Thomas Schulz
Thomaz Krause
Tim Pietrusky
Tim Posney
Tmotoike
Tobias Bösch
Tom Callebaut
Tom Kelshaw
Tom Lehmann
Tomas Mesaros
Tony Pigram
Toru Hagihara
Troye Lincoln
Ugo Ansaldi
Ugo Zampieri
Urs Holzer
Urs Wili
Venkat Goli
Vera Zai
Virginia Hutcheon
Warren Charleston
Warren Fay
Werner Fuchs
Widera IT-Solutions
Will Satterfield
William Plemons
William Wayne
Winston J
Xander Sanders
Xohmo
Y. vd Kasteele
Yifan Wang
Zenophran
Also, a big thank you to Thomas Stöckli for the photos and frame eleven + partners AG for the kickstarter video.