2019-04-30 Posted in: dizmo, events, partners
Join us at VivaTech 2019
The countdown is on. In a few hours #VivaTech will be in full swing. The whole dizmo team is beyond excited to be part of the Atos Lab, the Bouygues booth as well as Capgemini's IoT challenge. Come join us at the Viva Technology event – the annual rendez-vous for innovators and startups!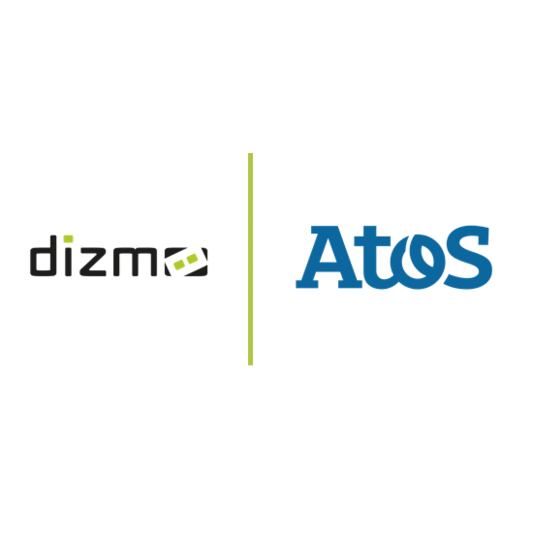 For the fourth consecutive year, startups and business leaders will gather in Paris to celebrate innovation during VivaTech. The event will take place between May 16-18, 2019. During three days dizmo has the opportunity to showcase and pitch at various booths and stages of Atos, Bouygues and Capgemini:
Dizmo at the Atos booth
During all three days of VivaTech dizmo is part of the Atos Lab in Hall 1, booth D39-004. In keeping with one of Atos' main theme "Industry 4.0" we showcase what we have been working on with Atos in the aftermath of winning the Smart Building award. Read more about our collaboration for VivaTech with Atos here.
Dizmo at the Bouygues booth
On May 16, 2019 we get the chance to not only present dizmo at Bouygues' booth but to also pitch our vision on their stage. Both will happen in Hall 1, D22. If you want to see our pitches join the booth between 9h00 – 9h40 or 13h15 – 13h55.
Dizmo pitching on the Capgemini stage
"Inventing the next big thing in Industrial IoT" was Capgemini's challenge it set up for startups. Of course dizmo did not have to be asked twice. We accepted the challenge, submitted our ideas and they liked it! To learn more about our vision for the Industrial IoT space, join us on May 16 at 15:50 on the What's Next by Capgemini pitch zone.
If you happen to be at VivaTech as well, give us a shout!
This post was last updated on May 15, 2019.