Swisscom IoT Hackathon 2015 – dizmo Challenge
Augmented Shopping refers to an enhanced in-store experience, by means of interactive digital platforms, accessed via touchscreen tables and panels, tablets, smartphones or other digital surfaces, and incorporating a set of "shopping" functionalities. Use Beacon technology to allow people to walk up to an interactive digital surface and get personalized info based on the feedback from their mobile phones.
Here are few images illustrating situations how might look like in various places and situations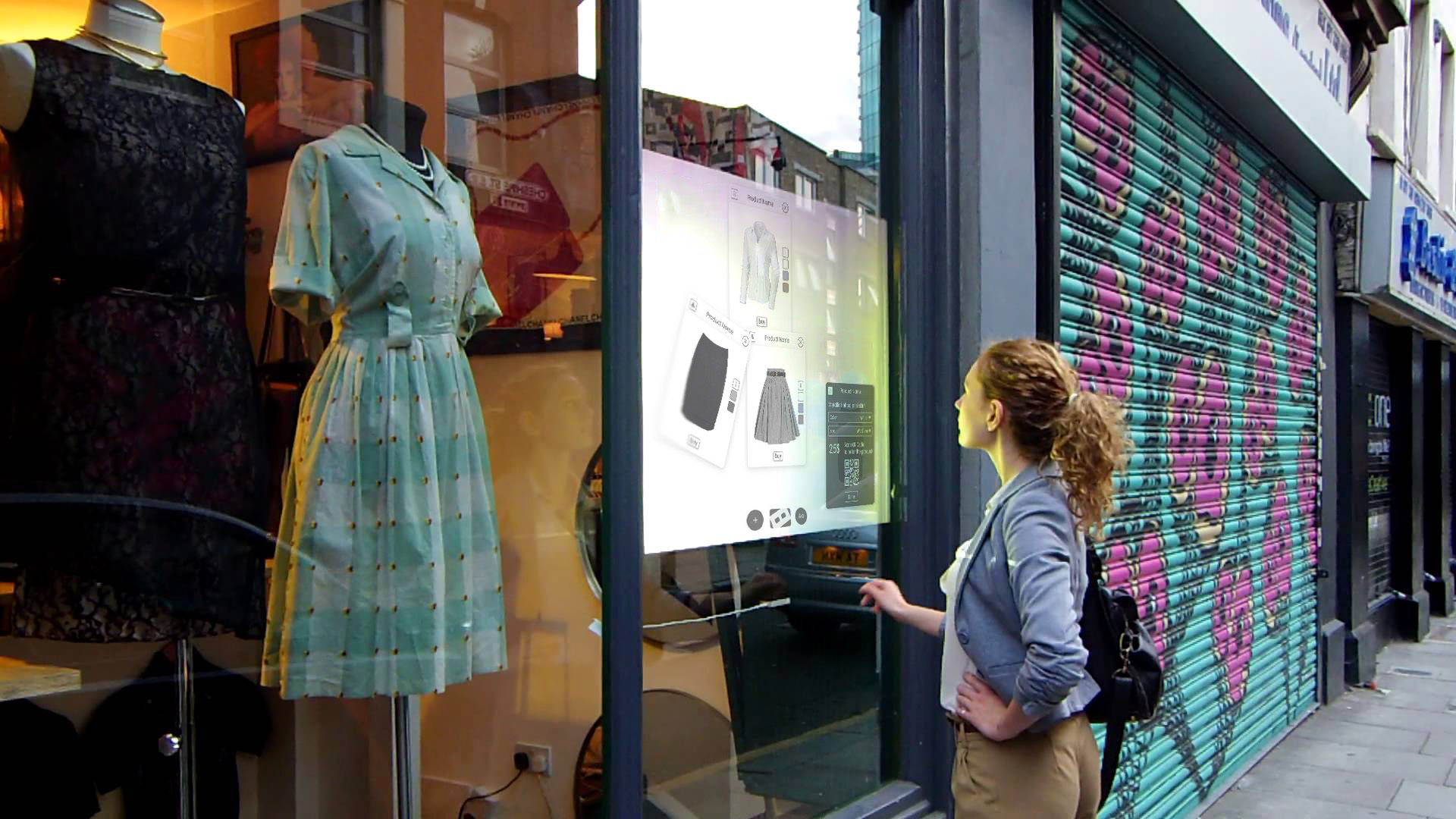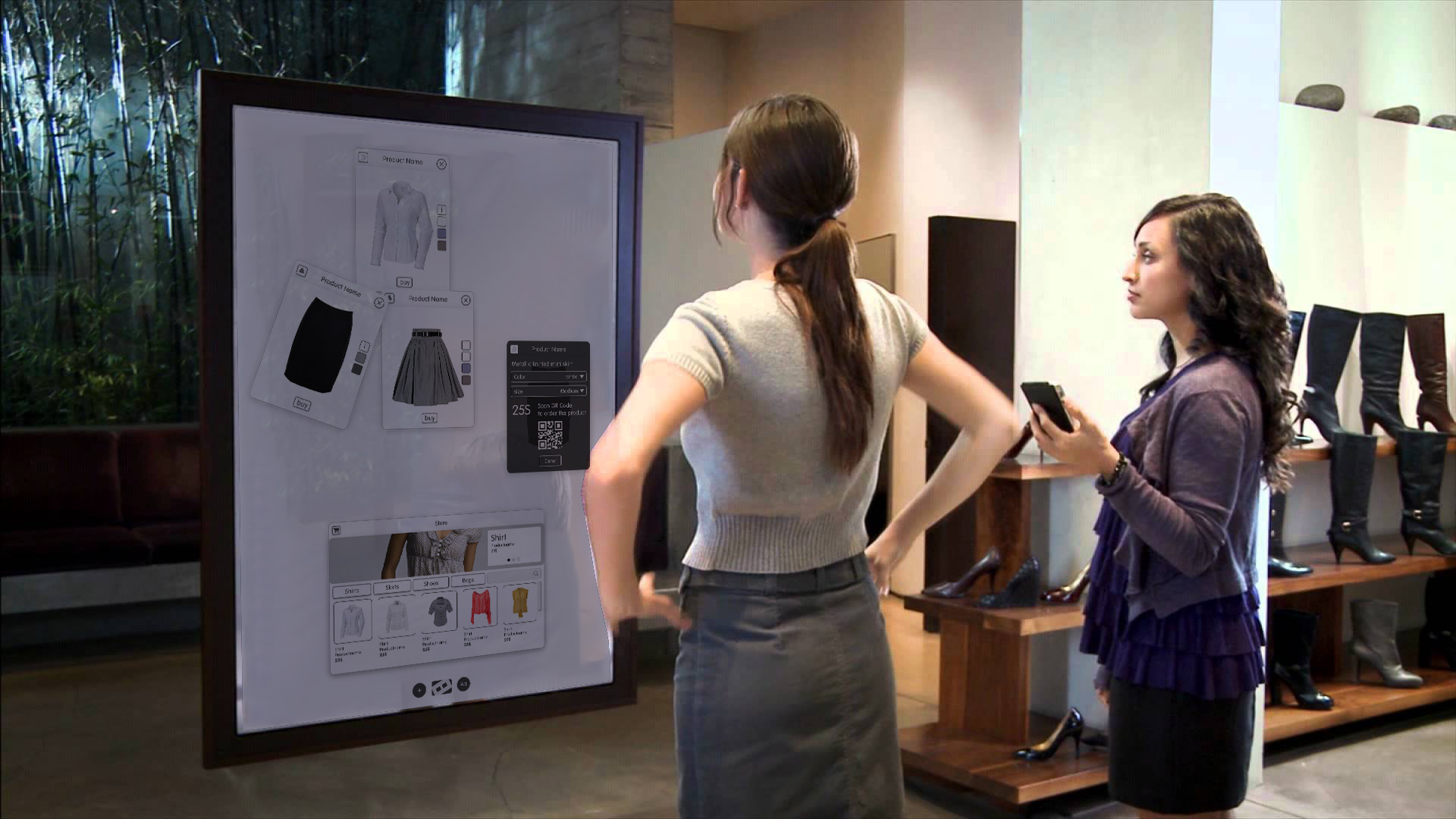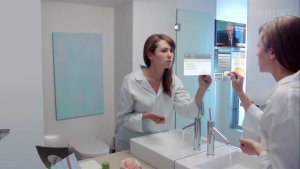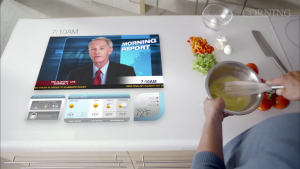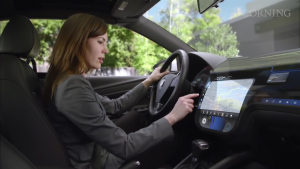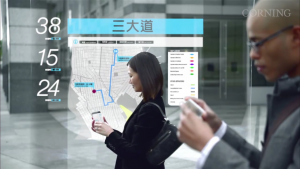 Once the connection to the digital  surface is established use the «Application Enablement Platform» to collect data from the store, the traffic monitoring system or other sources to show or add personalized information on to the setup.